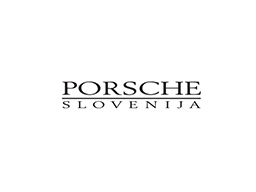 We started our joint cooperation with calibrations and verifications of measuring equipment.
»We have been cooperating with the LOTRIČ Metrology Group in calibrations and inspections of measuring equipment since 2010. Within the Centre for Sustainable Logistics, we have expanded our cooperation to vehicles that use alternative fuels, such as compressed natural gas (CNG). With the help of LOTRIČ Metrology, we systematically regulated the field and thus ensured the safety of CNG vehicles, as well as our common safety. We responsibly support projects in the field of green mobility and, together, we successfully bring alternative fuels closer to individuals. We are proud of the supportive business environment we have created and of our ever-lower carbon footprint.«
Danilo Ferjančič, Generalni direktor, Porsche Slovenija d.o.o.